No Alibi
New Start
Daily Electric
Summer's Only Daughter
Just a few from last Thursday's show. Believe it or not, that was the first time Hopeful Monster has ever played live with a string section... I will definitely be doing more shows like this! Thank you Randy and Monica.
I played with Larry, tonight's guest, in a country cover band called Fat Horses almost ten years ago. We got together this week to rehearse and it was magic. I hadn't seen him since our last show but it's like no time had passed at all, it sounded so great. I love country music. Hope you can make it!
Thursdays in April at The Local — Featured Guests
Thursday, April 2
JBall solo
Thursday, April 9
Chamber pop with string duo
Randy Lee
and
Monica Gunter
Thursday, April 16
Country standards and originals with pedal steel guru
Larry Thomas (aka Big Larry 58)
Thursday, April 23
Gospel and psychedelia with
Jon Epworth
Thursday, April 30
Finale with original monster
Paul Aucoin
and surprise guests
Each week's program will begin at 10 pm with a short solo set, followed by the main set, with featured guests, at 11 pm.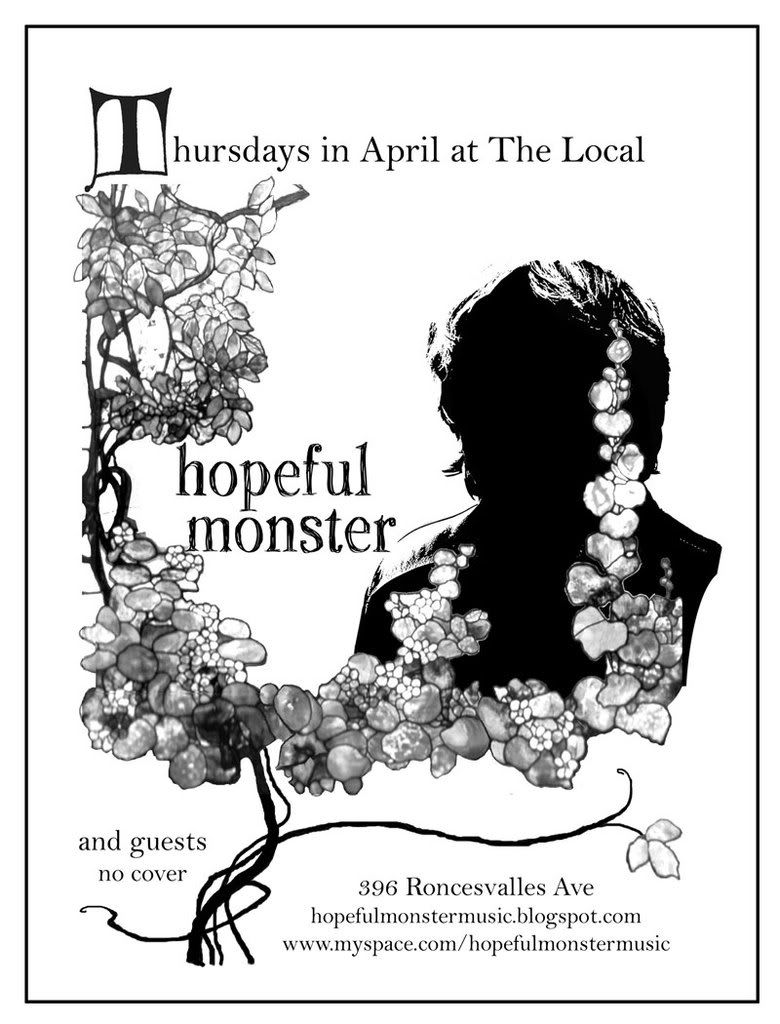 thelocalpub.ca
colour photo by Matthew Cook