River Reflexive
Air Highway
Daily Electric
Jon Epworth and Matt McCullough have been Hopeful Monster's rhythm section since January. They joined me on April 23rd for a mostly upbeat, psychedelic set. These are a few of the highlights.
A couple posts ago, when I was introducing my Thursday night April residency, I mentioned I would be bringing in new guests each week. Those of you who have come out know that I've kept my promise: I had a string section with me on
April 9th,
a pedal steel player on
April 16th
and the rhythm section last week. It's been an uncommon opportunity to show off the "many faces" of Hopeful Monster and give my songs a new twist for each show.
This week I'll be harkening back to Hopeful Monster's origins when I am joined by vibraphonist Paul Aucoin, who rented a studio with me in 2001 to record our first albums:
Hopeful Monster
and
La Nouvelle Gauche
, Paul's debut, released under the name
The Hylozoists.
We recorded both albums at the same time, in shifts, and helped out with each other's productions by playing and engineering a little. It was a magical time...
I let the cat out of the bag last week, but for those of you who couldn't make it to the show, the "surprise guests" who will be joining Paul and me on Thursday are...
all the previous guests!
That's right, all the musicians who have joined me to date will be cramming themselves onto the tiny stage at The Local for the grand finale concert, an intricate and raucous psychedelic hootenanny! Picture it: strings, vibes, pedal steel, piano, guitar and the badass rhythm section you have just witnessed.
Thursdays in April at The Local — Featured Guests
Thursday, April 2
JBall solo
Thursday, April 9
Chamber pop with string duo
Randy Lee
and
Monica Gunter
Thursday, April 16
Country standards and originals with pedal steel guru
Larry Thomas (aka Big Larry 58)
Thursday, April 23
Gospel and psychedelia with
Jon Epworth
Thursday, April 30
Finale with original monster
Paul Aucoin
and...
all of the above!
This week's program begins at 10 pm with a short vibraphone-and-guitar set, followed by the "big band" set at 10:45 pm.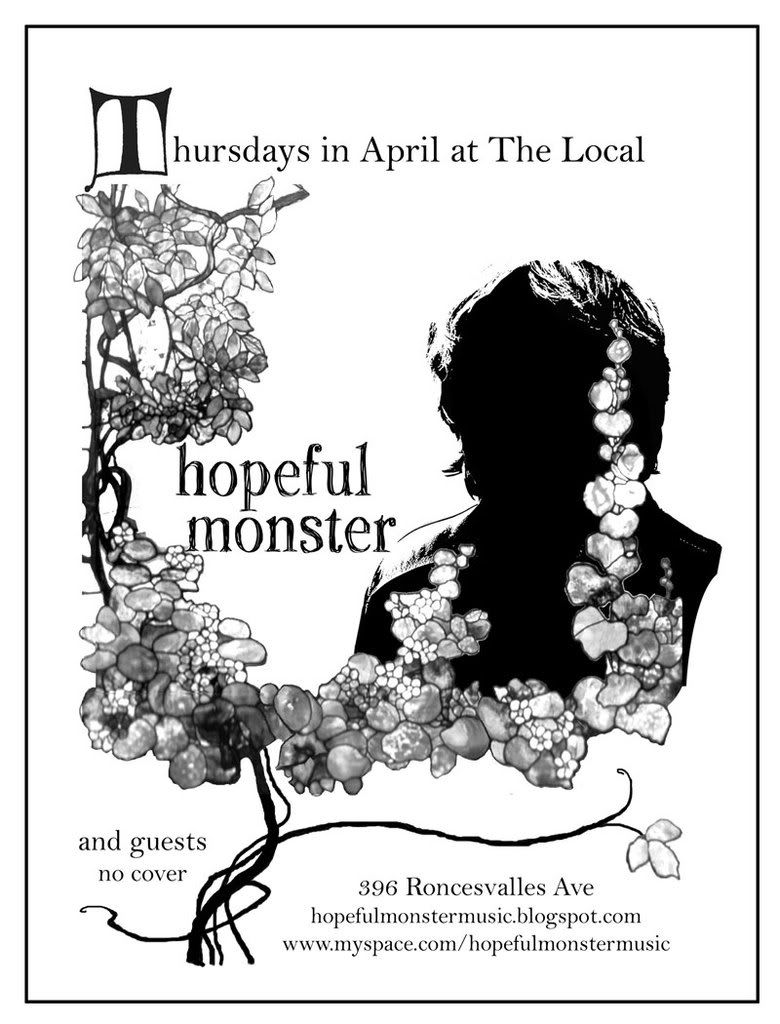 thelocalpub.ca
colour photo by Matthew Cook